I have this friend. We grew up together as fake cousins. Our parents were best friends and so we called them Auntie and Uncle, therefore making us fake cousins :)
When the college years came around she went off to college and I stayed home and married/had babies immediately. So we lost touch for a bit until recently. She came back, married and moved into a house 2 doors down from my parent in-law's! And is now expecting a little one :) I couldn't be more excited about this and so when her and her husband asked me to paint a dresser for the nursery I was thrilled!
They found this dresser on Craigslist and boy is it a good find. Very solidly built with great working drawers, it's going to last this kid's lifetime and then some. They chose the color themselves to go along with their gender neutral nursery. I know that is a blue dresser, but it's the perfect blue. Put next to some of Lainey's pink things and it's the prettiest blue you've ever seen, put next to some sports paraphernalia and this dresser is all boy :)
The color is called Lazy Sunday by Benjamin Moore. I had it color matched at Home Depot in some Behr semi-gloss. I took pictures of the whole painting process for you to show how I paint a piece with latex paint.
This is what I started with.
We knew we only wanted one hole for a knob instead of two for a pull so I filled in the hole closest to the middle of the drawer on each side. Sometimes I fill in both holes and drill a new hole right in the middle of the two but in this case this placement was going to look best which worked out wonderfully for me! ;) After filling all of the holes and sanding I filled them again to be safe and then sanded the whole dresser with my hand sander.
Here's the sander I own/use. I usually just use whatever sandpaper I have on hand, a medium grit is good.
Then I take a small piece of sandpaper and go over all of the small and curvy places my hand sander couldn't do on the drawers and dresser body.
After that's done I clean the whole thing off with a wet rag, if there's any film left I rinse the rag off and do it again until it's clean.
Note: I only sanded to knock down a bit of the shiny finish on the dresser, I didn't try to sand it down to bare wood or anything.
Next I start priming. First I use a Purdy XL Cub paint brush to paint all of the small and curvy areas. A good paint brush will give you good results and less brush strokes!
After two coats of primer on the edges I roll out two coats everywhere else. I use a mini foam roller for this.
Then I move on to my paint. I start again with my paint brush and go over all of the edges and curvy areas. When it dries I give it a second coat. If it looks like it needs a third coat go for it, better safe than sorry.
Now just roll out a couple coats of paint and I'm done!
Now I did run into an issue at the end, because it just wouldn't be me without some issues. The roller was leaving roller marks for some reason, I'm not sure why seeing as this is how I always do it. ??? But I just took some fine sand paper and went over the top to smooth it a bit and then rolled on another coat. I made sure to have plenty of paint on my roller and to use smooth even strokes and it looked much better after. That's what I get for telling people how perfect this project was going!! ;)
The knobs are from Hobby Lobby and I used smaller ones on the top drawers for some added interest.
Maybe this summer when the nursery is finished I can get a quick pic of it all to share with you. I Can't wait for your arrival baby!! Your fake aunt loves you!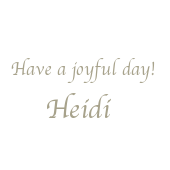 Sharing at:
My Uncommon Slice of Suburbia
Kammy's Korner
Home Stories AtoZ
Naptime Creations
Adventures of a DIY Mom
Carolyn's Homework
Sugar Bee Crafts
A Diamond in the Stuff
Miss Mustard Seed
Thrifty Decor Chick
Suburbs Mama
Funky Junk Interiors
Just a Girl and her Blog