One goal for the month checked off my list!!
I ended up only removing 3 cabinet doors instead of 4. The fourth one all the way on the right had shelves that weren't adjustable so there was no way to make them line up with the shelves on the cabinet next to it. Plus it's such a deep cabinet that styling it would mean wasting some major storage space.
Here's a reminder of what the cabinets looked like at the beginning of the month.
Can you figure out what else I decided to remove at the last minute???
The scalloped edge trim above the sink and the 4 little shelves on the sides of the cabinets!!
Oh I am SO happy about it too!! I had always wanted those things gone, it outdated the kitchen even more than the soffit for goodness sake. So I finally just got brave and wacked away with a hammer :) Okay I was a bit more careful than that and the trim ended up being nailed into the side cabinets so a Sawzall was required. I had Scott help me with that part.
After taking the doors down I decided to have Scott cut off the middle piece of this cabinet too.
I took off a couple layers of contact paper, sanded the areas we had cut, filled in any holes and got to painting!
When painting a small project I like use this trick.
I line my tray with tinfoil, fill it with just a little paint at a time and then I can just crumple it up and throw it away when I'm done. Easy clean up. I like that!
This project ended up taking me about a week in all. It could've been done in a day really if I had had more than just an hour here and an hour there to work on it. But that's okay!
I'm super happy with how it turned out. And Scott is so happy with it that he can't stop talking about making the new doors for the rest of the cabinets! Yay :)
I bought the baskets at Target for about $14 each. They're hiding the kids' plastic cups, plates and bowls.
Do you like the Market sign?? I made it! It was really easy, I'll show a tutorial tomorrow!
Okay, I had to really dig to find this, but I found a picture from when we first moved in 4 years ago. It had been so long since I'd seen a picture of it that I had forgotten what it looked like!
Yay for before and afters!!! :)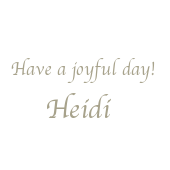 Sharing at:
Two Yellow Birds Decor
Miss Mustard Seed
The Real Thing with the Coake Family
My Simple Home Life
Tater Tots and Jello
Funky Junk Interiors
Sassy Little Lady
My Uncommon Slice of Suburbia
Home Stories A to Z
Nap Time Creations
Elizabeth & Co.
Adventures of a DIY Mom
Carolyn's Homework
House of Hepworths
Delightful Order
Not Just a Housewife
Homa Style
Thrifty Decor Chick