I feel like I've been getting so much done lately. It's a great feeling. But then the feeling of exhaustion catches up with me and that's not so fun.
This week I finally finished a piece of furniture I started way back in October. The good news is it was so worth the wait!
I ended up having to completely flip-flop the original color scheme I was going for after my first attempt with milk paint failed miserably. But I think it was a happy accident because in the end the way the white shows through where I sanded off the French Linen is just gorgeous.
After searching various cabinets and cupboards I was surprised by how many aqua ball jars I actually have. They don't even really match my home's decor but I just can't resist them at garage sales! Eventually when the basement is decorated they will match down there so they won't go to waste :)
This tall secretary was given to me by a family friend. Here's how it started.
Like I said at first I was going to have the insides be gray and the outside white.
But when my milk paint completely flaked off (which miss mustard seed said could happen!) I had to change things up. FYI this was just a fluke thing, I've had success with milk paint since then :)
After sanding it I had to prime it, then I tried painting it white with chalk paint but it just looked blotchy and bad. So I gave up for awhile. This week I decided to give it another chance and tried painting it in French Linen chalk paint. Sure enough, it looked great. But this meant the inside had to be primed and repainted in white! Sigh, nothing like doing a job twice before getting it right ;)
After sanding all the edges and corners I waxed it with Annie Sloan clear wax. Then I had lots of fun staging it. My favorite part was looking through the black & white photos my dad gave to me from my Grandma and finding the perfect one to frame.
That's my super handsome Grandpa :)
This piece is for sale, you can find details in my shop page.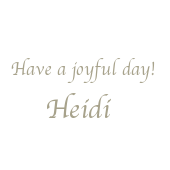 Sharing at:
Seven Alive
Two Yellow Birds Decor
Delightful Order
Miss Mustard Seed
Tatertots and Jello
Sassy Little Lady
Funky Junk Interiors
Too Much Time on my Hands
My Uncommon Slice of Suburbia
Cupcakes and Crinoline
Not Just a Housewife
Home Stories A to Z
Adventures of a DIY mom
Carolyn's Homework
elizabeth & co
House of Hepworths
Thrifty Decor Chick
Silver Pennies