It's Valentines Day!! Well almost :)
Oh how I used to love coming home with a bag full of pink goodies as a kid. The cards, the candy....the candy!!! I have a bit of a sweet tooth. And by a bit I mean that my girl friends gave me a themed gift for my birthday this year and the theme was CANDY. It was awesome :)
So you can imagine my disappointment to find out my kids' school doesn't allow passing out candy. Not only candy but you may not pass out anything other than a card, no pencils or stickers or anything. I understand that they are just trying to keep things healthy and fair, but come on. Sigh.
So in order to make sure this holiday is still fun and exciting we make our own cards. Nothing too extravagant or expensive, just fun, simple Valentines cards.
It only cost about $10 to make 48, 24 of each style. I got all the supplies at Hobby Lobby. The cardstock was on sale for 50% off and I used a coupon for the gemstones making them only $1.50. I can't remember for sure how much the googly eyes were but I think it was $4 for 2 packs of them without a coupon.
Here's watch you'll need:
(6 pieces of each style of paper, 1 pack gemstones, 2 packs of 12 googly eyes, glue stick, Sharpie, paper cutter)
I already had the paper cutter, glue and Sharpie. I don't craft much and never scrapbook but that paper cutter comes in handy SO often!! Love it! Oh and the blue paper came in sheets that were 8.5 x 11, I just already cut them, oops!
So to make the blue Valentines I started by getting the words printed on the paper (before cutting it!). I took some screen shots on the computer to explain it better. I use OpenOffice to make documents.
There's a tiny little arrow by the 7 down there.
Take that arrow and move it over to about 2 dots before the 3.
Then click on the button to center the alignment.
Your curser will now be centered into the top left corner of your document. I hit enter a few times until I was at about the 2 on the left of the screen to make room to glue the eyeball on later when it's printed.
To write "I've got my eye on you Valentine!!" I used the font Andale Mono in font size 28. Then I used the font Throw My Hands Up In The Air in size 20 to write "From, Casey". You can download that font for free here if you'd like.
I printed that out on a piece of test paper to make sure it would be centered on the piece of paper after I had cut it into fourths later. Then I printed it on my real paper. After printing it once I then turned the paper around and printed again. Then since the blue paper was the same on the front and back I turned it over and printed 2 more times so that I ended with this message bring printed 4 times, once in each corner basically. Then I cut the paper into fourths.
My son glued the eye balls on with a glue stick and then used the Sharpie to make eyelashes. Plus I had had him pick out the paper and help with which fonts he liked so that he really felt like a part of the process.
For the pink Valentines I started by cutting the chevron striped paper into fourths. It was also 8.5 x 11.
I made the message on these by following the same instructions. I moved the arrow over then centered the alignment, but I started writing right from the top without hitting enter at all. I used the font Zapfino in size 18 to write "Happy Valentines Day" and then the font Angelina in size 26 to write "From, Lainey".
This paper was white on the back so I couldn't print on either side of it. So I started by printing in one corner and then in the opposite lower one. Then I cut the paper in half.
Then I took each paper half and printed on the blank half. I know this seems like a lot of extra flipping and flopping and printing but I couldn't figure out how get the text centered on the bottom and right half of the paper so I just did it this way :)
Now I wanted this pink paper to be smaller than the chevron striped paper so I had to get creative while cutting it. I started by cutting each of those up there in half. Then I lined the sides of the V right next to the ruler on my paper cutter. And I did that again with the side of the s on the other side.
This way the words are now centered. Then I cut the top and bottom the same way.
Lainey used a glue stick to stick the pink paper on top of the chevron paper then she put a rhinestone in each of the pink paper's corners. They were self adhesive thank goodness!
And there you have it! I hope I didn't make it sound very complicated, it really was quick and easy. I did all of the printing and cutting ahead of time that way when the kids came to work on them it only took a matter of minutes to make them. I hope you have a wonderful Valentines Day and get to enjoy all of the people you love this week!!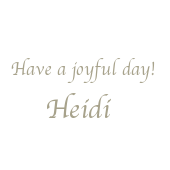 Sharing at:
Two Little Birds Decor
One Artsy Mama
The Real Thing with the Coake Family
My Simple Home Life