Last week I made this
Pottery Barn Poinsetta Pillow
knock off. While I was making it I decided with my leftover felt I could make one of Pottery Barn's other beautiful Christmas pillows too.
I just needed to buy 1/2 a yard of linen, some gold colored thread and some more pillow stuffing. I already had cream felt and pom poms.
I started by cutting 2 pieces of fabric to 13 1/4 inches by 13 1/4 inches like last time. This way when I sew the pillow with a 5/8 inch seam I end up with a 12 x 12 pillow.
I laid down one piece of fabric and tested out some bowls trying to find one that I liked the size of.
I traced around it VERY lightly with a pencil.
I then made a couple of different sized leaves on paper until I liked the size of one. I laid the leaf on my felt and started tracing it over and over and over and over....I used a pen and just cut on the inside of my pen marks.
After cutting a bunch of them out I pinned them to the linen using the light pencil mark as my guide.
I sewed each leaf on using my sewing machine. I just started at one end, sewed forward a little more than half way up the leaf, then went in reverse back to where I started. This actually went by much faster than I expected!
Then I put my pieces of linen right sides together and pinned in place. I sewed a seam all the way around leaving a space to turn the pillow right side out and for filling with stuffing.
After turning it right side out I used my hot glue gun to just randomly add the pom poms. Then I stuffed it with stuffing and hand sewed it shut. Done! The colors aren't identical to Pottery Barn but that's okay, I used what I had and I love how it turned out :)
I also stuffed some
Placemat Pillows
while I was at it. Looks like my couch is ready for the Christmas season! Although, these will all be going away until November 24th of course :)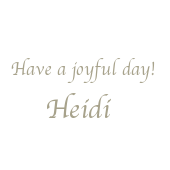 Linked up to: