I tackled the outside lights this weekend. I'm afraid of heights, but having lights on the house is worth the terror ;) It actually went really well this year, I bought some new lights that are heavy duty and wrapped around three sides of the house! My first time doing it I made the mistake of buying inexpensive lights that only connected a few strands at a time and ended up needing to plug them in at two different locations. It was a disaster. Has anyone else been in that situation?!
Well, getting the lights up got me feeling VERY Chirstmasy! I found this little wreath at Target for $4 while picking up the lights.
I got 2 of them for my front windows. First I fluffed them up a little, then I got out my hoard of burlap and cut about an inch thick strip.
I tied a knot in the middle and then tied a bow. I used some embroidery thread to tie it to the wreath.
I put the thread on a needle and pushed it through the back of the bow.
I hung them on the front windows using some command hooks. They're stuck right to the glass.
Here they are, and there's me in my pj's and a winter jacket taking pictures in my front yard while the whole neighborhood drives by :)
I love them, and they'll look even nicer when the Christmas tree is right in the middle of that picture window!
I also gave a makeover to a big wreath I already owned. I bought this wreath at Hobby Lobby about 6 years ago and decorated it with the berries and ribbon and bow myself.
Yeah, nothing too special. I realized that in 6 years I had never even fluffed the thing! Look at the difference:
Better already, huh? I stuck with the burlap theme and cut out some more strips, this time a bit thicker. I just weaved the strips through the wreath, made a bow, and attached it the same way as before. It took about 3 strips.
Here it is hanging on the front of the house.
Hopefully by the weekend I'll have the front stoop ready for a reveal, then I'll show you a whole house view.
I was very bad last night and plugged in the lights. I couldn't help it, after all that work I HAD to enjoy it!! I made my husband promise to not let me do it again until Friday :)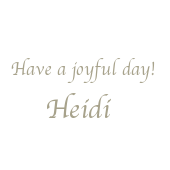 Linked up to: