You can count on me every year to be complaining about the Christmas decorations at the mall being up before Halloween. I think it's absolutely ridiculous. I don't start listening to Christmas music or putting out decorations until the day after Thanksgiving. Sure, I wish the Christmas season could last a little longer, but I refuse to skip over Thanksgiving!! :) So I had mixed feelings about posting anything about Christmas this early. But I decided that if you're going to do some DIY projects for Christmas you need a little extra time for planning and doing. So I'm giving in and will probably be posting some Christmas inspiration all month, but it won't be sitting out in my house until AFTER Thanksgiving! :)
I saw this pillow in the Pottery Barn catalog the other day and thought, "Hey! I could make that!" I had linen, felt, and stuffing on hand so I only had to buy bells, embroidery floss, and a needle. With my coupon to Joann's I only spent $2.32!!
I started by measuring 2 pieces of linen to 13 1/4 by 13 1/4. This allowed me to sew around the whole pillow with a 5/8th seam and be left with a pillow that was 12 by 12.
I should have waited until I was completely done attaching my poinsetta before sewing the pillow together, but I wasn't thinking ahead :) So I sewed three of the sides together. I also should have waited to start until after I picked up my daughter from preschool, but instead I tried to rush through it and get it sewed together before leaving.
After pulling that all out and rethreading the machine I was ready to start again :) I started cutting out pieces of paper and trying them out on the pillow until I liked the size.
I cut 5 big pieces, 5 medium, and 5 small.
Then I attached the pieces to some cream felt and cut them out.
After attaching them with pins to the pillow I was getting a big stack of felt in the middle that I didn't like.
So I started cutting off pieces that were hidden underneath the top petals.
Then I attached each petal to the linen by sewing across the bottom and then up the middle and back down the middle going in reverse. I was hoping that double stitching down the middle would help the petal pucker a little and give it some dimension. I think it worked well.
I then hand stitched to the left of my sewing machine stitch on every petal with cream embroidery floss.
I bought some gold bells for the middle of the poinsetta but they were a little too shiny. So I took them outside and lightly spray painted them with some antique bronze. Here they are shiny...
And here they are looking old and antique attached to the pillow.
Then I finished sewing the bottom of the pillow but left an opening big enough to turn it right side out and stuff it. I then hand stitched that opening closed and was done!
Here it is!
I'm in the middle of making another one that coordinates with it and I'll hopefully be finishing it up today and posting tomorrow!
Linked up to: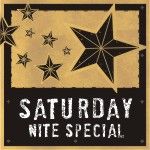 ThriftyDecorChick
Centsational Girl