Summer is over. I thrive on a schedule and the changing of a season so this is okay with me. I had a wonderful week and my kids are loving their teachers and classes. I'm really looking forward to this year.
I apologize for the lack of anything home/decorating/furniture on the blog this summer! As you could see from my posts adjusting to diabetes was the only thing on the agenda. But I'm back to my usual antics now that the kids are in school :)
I've been wanting to share this dresser for months!! It's the low dresser that matches the Chest of Drawers I shared last April. They're a gorgeous pair I scored off of Craigslist. They weren't a steal but they were worth it.
Here is a before for you
I stripped the top and restained it using a Jacobean stain. I repainted the body with Annie Sloan's Paris Grey and then dry brushed over it with Pure White. I was determined to make a dry brushing video while working on this dresser so it took me a little longer to get to it. But I was able to make one that turned out.....okay.....watching it makes me want to punch myself. But you know, no big deal ;)
Here's a link to the video if you're interested:
Link to Dry Brushing Video Tutorial
So once that was finished I waxed the painted parts of the dresser and was ready to stage it and take pics! Or was I? The hardware was missing. It had been so long since I had started this project that the hardware became buried in my office under a bunch of train tracks that I rescued when we flooded last Spring! sigh, so weeks later after I found the hardware and did a happy dance I finally was able to stage, take pics and finally show it to you!
It has the same great details and hardware as it's taller mate.
I'll be glad to move this one out my living room though. It's too big for that space!
I had to take a close up of the cutest little salt and pepper shaker.
My Aunt Heidi gave me those pieces of Delft and I love using them to stage my photos!!
Now that the kids are in school and I have 2 days off of work a week I'm hoping to share projects more regularly. Thanks for sticking with me through a tough summer!! :)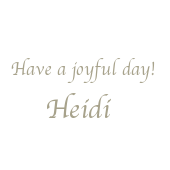 Sharing at:
The Real Thing
Make the Scene Monday
Miss Mustard Seed