I've been excited about sharing my grandma's secretary for awhile now. I finished it weeks ago but never had time to get it upstairs for pictures. Not to mention the lack of sun. I'm saving up for a dslr camera which will help with that problem a little. But it's going to take me months.
Anyways, I think I managed to get a few good shots of it :) This piece is going to my younger sister's house so she made the decisions on color and everything.
She decided to go with a mix of cocoa and graphite Chalk Paint for the body and pure white for the drawers.
Do you see that dark spot on the drawer?? That's my camera! That spot is on ALL of my photos if you look closely :(
I didn't give her a choice on the inside of the desk though....I wasn't about to try to paint the insides of all those cubbies!!! ;) But seriously, I thought the natural wood looked beautiful next to the colors we used.
This is my sister's first time seeing it, I hope you like it Sarah!!! She doesn't have room to bring it home with her on one of her trips here so we'll have to wait until Spring when my parents go up to Michigan again. I can't wait for her to use it though! :)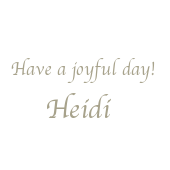 Sharing at:
Funky Junk Interiors
Silver Pennies
Miss Mustard Seed