Okay, the stairs are finished for real this time. I guess I should have waited for their reveal but I didn't expect to be done with their finishing touch so quickly! It turned out to be a very quick and easy project.
Do you love them even more now?!? I do!!! :)
Like I said, it was so quick and easy to add those numbers, I'll show you how I did it.
I started by finding a font that I liked, this one is called Pharmacy and you can download it for free here.
I printed out numbers 1-7 in a font size of 300. There was one number on each page so I stacked all the papers on top of each other and cut them out all at once, this way they were all the same, about one inch from them bottom of the paper. (this will come in handy later)
I scribbled over the entire number on the back of the piece of paper.
Then I flipped over the paper and taped it to my stair. I measured the middle of the white area on my stair and then guesstimated the middle of the number. They all lined up just fine in the end.
It was important that all the numbers were cut out the same size so that I could just tape them up against the bottom of the stair and they would all be the same distance from the bottom of the stair.
Then I traced around the number and it left a perfect pencil mark on the stair behind.
I just filled that in with a tiny little paint brush and some black paint.
It looked pretty much perfect enough that I could have left it after two coats. But I prefer distressing things so that if there are imperfections it looks more intentional :)
And there you have it! It only took me a couple of hours total including resting time so my hand didn't cramp up.
Also I found the paint color for the sides of the stairs!! It's called Nutshell by Martha Stewart. I had it color matched in Behr paint though, I just prefer using that brand.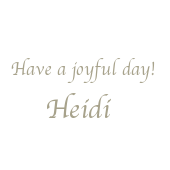 Sharing at:
Silver Pennies
Todays Creative Blog
Funky Junk Interiors