Hey guys! I'm on a roll this week.
Three posts in three days? Crazy.
I accumulated a lot of furniture last spring, most of which was given to me or found during the town's "spring cleaning" week. So the garage filled up and then stayed that way all summer. Lucky for me we have a 2 1/2 car garage that is also 2 cars deep. Unlucky for my husband it's also his man cave and discarded furniture isn't really that fun to be surrounded by. So I'm on a mission to get some makeovers done pronto.
If you follow me on facebook you saw that I did a major clean up in my office/workspace yesterday morning. A clean space is a lot more inspiring than a cluttered mess, not to mention it was so messy I didn't have any room to work!
Oh how I love looking at that before and after shot! I still need to clean and organize that closet and some of the drawers, but at least I can breathe in there now.
So anyways, let's get to the antique chest! I picked it up on the side of the road during Elmhurst's spring cleaning week. During this week residents are allowed to throw out pretty much whatever they want and the garbage company will take it. So I like to think of my garbage picking as helping out my
garbage
men ;)
Here is how I found it:
That bag on top had 10 knobs in it and was inside the top drawer. I'm pretty sure they figured this was never going to make it into the garbage truck! There are so many people cruising looking for great finds that week
it can feel a bit competetive!
The whole thing had been stripped down to bare wood but there were some major dings in some places so I didn't think staining it was a good idea. Instead I wanted to paint it in a fun color and then bring out the imperfections with dark wax. I was hoping to go for a rustic, fun, farmhouse look :)
I ended up buying new knobs after all. When I realized there were 10 knobs and only 4 drawers I knew they must not have been original anyways. I'm sure I'll come across another piece that they'll look great with eventually!
For the drawers and the top I put on one coat of jacobean colored stain and then white washed over it a day later. They were all sealed with clear wax and then the body of the dresser got a coat of dark wax.
It feels good to be back!!
I've decided I'd like to try selling my furniture myself for awhile and see how it goes. I will be adding a tab to my blog under the header with furniture that is for sale. If you live in the suburbs of Chicago take a look and if you're interested in anything you can contact me at my email
address listed
in
my contacts tab.
Cross your fingers and say a prayer for me guys!!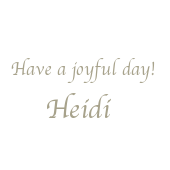 Sharing at:
Miss Mustard Seed
Primitive & Proper
Knick of Time
Two Yellow Birds Decor