It's been a cold and rainy week here in Chicago. So I decided that maybe if I gave Spring a chalkboard welcome it might decide to finally show up! Worth a shot, right?
My last chalkboard creation was nothing to write home about...well I guess I DID write a blog post about it which is about the same thing....but anyways. I didn't love it and so I never bothered updating the week's activities. Which just made life even more confusing when every week someone asked me what we were going to have to eat at grandma's on Thursday night....
So this time I worked extra hard and used some tips I found on Pinterest making sure that the end result would be something I'd actually want to update every week :)
That's the view when you walk in the back door....and a close up...
Not too shabby, huh? Especially for someone with TERRIBLE handwriting! Even those little flowers are a tiny miracle for this untalented doodler. ;)
My tools were a bowl of water, a towel, a yardstick, and a ruler. I was hesitant to wet down my chalkboard before writing on it even though multiple sources had said to do it. I was afraid it would leave unsightly smudge marks every where making it obvious where I had wet it down, but in the end as it dried it still had a hazy, chalky finish making it not so noticeable. And really, who says my entire chalkboard should be smudgless??? (other than the voices in my head of course)
So WELCOME SPRING! Come quickly please and warm up this tired woman who desperately needs some fresh air!!!!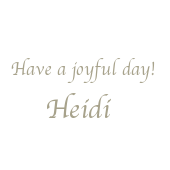 Sharing at:
Happy Go Lucky
Funky Junk Interiors
Silver Pennies
Alderberry Hill
twelveOeight
elizabeth&co